Are you looking for the best lights to illuminate your front porch, driveway, or backyard? Whether you need exterior lighting for security, safety, or to help monitor the outer parts of your home, especially when you're away, we've got the best lights for you!
 There are many reasons why homeowners choose to purchase and have exterior lighting installed outside their homes. There are also a lot of products to choose from. You just need to match the right lighting to your specific needs and areas. Let us help you find the perfect outdoor lighting to suit your home.
You're probably looking into these 3 types of lighting:
Security Lighting.
Security lighting provides enough illumination to clearly see and identify people or objects outside your home. It's a psychological deterrent to criminals in the area as they are discouraged by the bright lights outside your home. The four general types of exterior security lighting are emergency lighting, continuous lighting, standby lighting, and moveable lighting.
Driveway Lighting.
Driveway lighting does what the name suggests – lights up your driveway to ensure safety whenever you use your driveway and garage. You can add hanging lights to light a long driveway if you have one. You may also hang electric or solar-powered lanterns if you've got lots of trees along your driveway. If you need fewer lights, place spotlights with highlight curves along your driveway.
CCTV Lighting.
CCTV Lighting is essential to aid you in using your CCTV Cameras. This type of lighting illuminates your outdoors so that it's easier for you to detect intruders and identify them, thanks for the bright lights near your CCTV cameras. You can use Infra-Red lights to provide covert illumination for CCTV cameras. These lights also minimize light pollution or provide extremely long-distance illumination. You can use IR with monochrome and day/night cameras.
Why You Need Exterior Lighting
Most homeowners want to illuminate their home's exterior to prevent and discourage thieves and other criminals from entering their homes. It's more effective if you have bright lights outside your house turned on whether or not you're at home because these are great deterrents to criminal activity.
Bright lights coupled with CCTV cameras are bound to discourage any goon from invading your home because there's clear evidence that will help identify them should they commit a crime in your home. Plus, bright lights outside your house, especially along your driveway, will also prevent accidents from happening.
 You need exterior lighting to do all these and more. It's also perfect for outdoor activities like pool parties and barbecues in your backyard. Even if your guests stay late, you've got the bright lights to mimic sunlight to keep everyone alert and make sure they're all having fun!
 Finding and having the perfect exterior lighting installed will spell the difference between secure premises and unsafe outdoors. You should most definitely consider your options carefully as you will need help in making the right choice. Hire professionals to do this job for you and have the best exterior lighting installed outside your homes to ensure safety and protection.
Here Are Some Typical Exterior Lighting Areas:
Outdoor Entertainment Lighting

Landscape & Garden Lighting

Deck & Patio Lighting

Pool & Underwater Lighting

Architectural Lighting

Security Lighting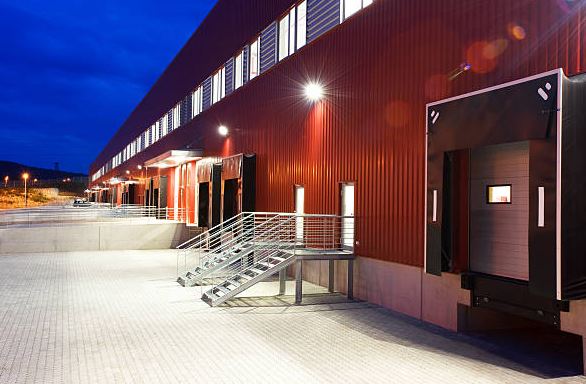 Here Are Possible Outdoor Lighting Fixture Options:
Wall Lights

Post Lights

Ceiling Lights

Flood Lights

Solar Lights

Deck Lights

Step Lights

Garden Lights

LED Lights

Specialty Lights
It should be quite easy for you to get outdoor lighting for your home. You just need to select the right outdoor lighting electricians who will check and ensure that the lighting requirements are carefully met. These professionals should also meet or exceed your expectations. They will help you choose the right outdoor lighting fixture to suit your needs. That's our goal at Hall Electrical.
Who Is Hall Electrical?
Hall Electrical has been a fixture on the Auckland electrical scene for nearly four decades. We are a down-to-earth business with a can-do attitude. We offer commitment and expertise. When a Hall Electrical electrician says he'll do something, he does it – competently and quickly. He gets the job done properly, the first time. That's because only qualified, experienced and first-rate electricians are employed.
The Hall Electrical team is devoted to providing people with exceptional service. Right from the initial inquiry through to job completion, professionalism is a cornerstone value we live to. We have helped many people, companies, and organizations with outdoor lighting projects both big and small.
 Are you ready to have outdoor lighting installed on your home's exterior? We've got everything covered. From outdoor lighting projects to rewiring, we've got your needs covered. Contact us today and request a quote.