Repairs & Faults
Light fitting, switch repairs & replacements
Additional Services
Home Heating
Home Automation
At Hall Electrical, we specialise in providing top-quality residential electrical services. Our team of highly skilled electricians are dedicated to providing exceptional service to homeowners in the wider-Auckland area. We understand that your home is your sanctuary, which is why we strive to provide reliable and affordable electrical solutions that meet your needs.
Whether it's installing new lighting fixtures, upgrading your electrical panel, or troubleshooting an electrical issue, we have the expertise to handle any project.
We take pride in our commitment to customer satisfaction and work diligently to ensure that your electrical needs are met on time and within budget. Our goal is to make your home a safer and more comfortable place to live.
Contact us today to schedule your residential electrical service and experience the difference of working with a team that cares about your home and your satisfaction.
We Promise To
Turn up on time
We understand that communication is important to you. If we tell you we will arrive between 12:00pm & 2:00pm, we will. But if for some reason, like unforeseen traffic or we get stuck onsite longer than first thought, we'll call to keep you informed.
Carry out a quality job
All Tradespeople are Master Electricians. Our 14 vehicles are also fully equipped for most repairs, saving you travel costs and time.
Tidy up when finished
Once the job's done, it'll be like we were never there. Our electricians will clean up and leave your place spotless.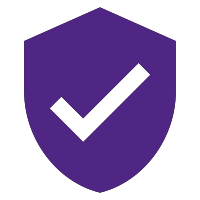 Totally trustworthy in your home or office
Hall Electrical's Tradespeople all have security clearance from the New Zealand Police, for your peace of mind.