Scheduled Electrical Maintenance Programmes for Buildings and Equipment
When you require your building, portfolio, facilities or equipment to remain in compliance with electrical regulation, SLA agreements and policies you can remove the administrative headache with an electrical maintenance schedule. When your electrical maintenance schedule is professionally managed by a competent electrical services provider you will ensure your building and equipment remain compliant and operational.
Hall Electrical has invested in specialist asset, site and facilities management software. Our systems can create a regular programme of annual, quarterly, monthly, weekly or any frequency required for compliance and operational electrical checks. When your scheduled time draws near we can remind you and book an onsite visit. Alternatively, you may prefer that we simply complete the maintenance without contacting you further. We work with your businesses processes; set and forget, or any level of communication and approval.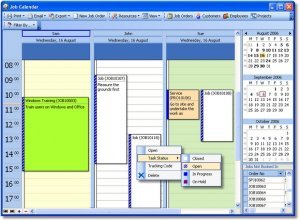 Compliance and operational electrical services best suited to regular scheduled maintenance:
How do I start?
The best thing to do is talk to us.
Service requested: Scheduled Electrical Maintenance Programme
We will discuss your specific requirements and meet you onsite (if required) to assess the building, site assets, facilities and equipment. We can then provide you with an accurate proposal and quote.