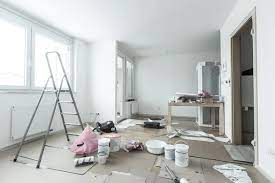 When you are considering what to do and who to use with regard to home renovations, the choices, jargon, and options can sometimes seem a little overwhelming. In particular; selecting a home renovations electrician and evaluating electrical & power options can seem like an endless choice. At Hall Electrical we believe the process of home renovations should be an exciting and fun time, after all, you are creating a new environment for you and your family to enjoy for years to come.
To make sure you enjoy the home renovations process, right from initial discussions and ideas through to the completed project, we think it is our role to do whatever we can to help you out. Can we perfectly define what that is exactly? perhaps not… because everyone is different. Some people want to be very hands-on and involved in the whole renovations process from start to finish. Others just want their options to be heard at the beginning so they can make informed decisions then want us and other people involved in the home renovation to just handle everything.
Ultimately, it has to be about listening to YOU and delivering you the experience you not only expect, but deserve. We aim to exceed and deliver an experience that will leave you with a big smile. It's your home, we understand this is a big deal. Details will mean everything two years down the track. We will make every effort to understand your lifestyle requirements to ensure you'll love your newly renovated home now and for years to come.
We have the experience to help people renovate their home in just about every conceivable way; from simple renovations, right through to complex home rebirths. Electricity and power is a central part of modern life and our need for power is only increasing. Careful electrical design and planning will help you to have a dramatically improved quality of life. We'd love to have an initial chat about your home renovations project.