About Us
At Hall Electrical, we're more than just a family-owned electrical business – we're a team of experienced professionals who are dedicated to providing our customers with the highest quality service.
With over 40 years of experience in the industry, we've earned a reputation for excellence and are proud to serve our community. As a family-owned business, we understand the importance of honesty, trust, efficiency and hard work, and we bring those values to every job we undertake.
Whether you're in need of electrical repairs, installations, or alterations, you can trust Hall Electrical to get the job done right. Contact us today.
Meet Our Team
Management
Our team of Auckland-based electricians bring a wealth of knowledge and expertise to every job and are equipped to handle any electrical challenge, from minor repairs to major installations. From our friendly office staff to our expert technicians, every member of our team is dedicated to ensuring that our customers' needs are met in a timely and professional manner.
Phil Hall
Managing Director
Dave Morrison
Service Quote Manager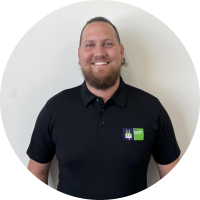 Christopher Hall
Senior Technician
Powering Success: An Inside Look at Our Electrical Business - Company Insights, Client Reviews and More!
Hall Electrical Services
Lighting the Way: Our Vision and Values
Hall Electrical Services
Lighting the Way: Our Vision and Values
Vision
Our vision at Hall Electrical is to be the preferred provider of Electrical Services in Auckland. We strive to achieve this by delivering the highest level of quality, professionalism, and customer service in everything we do.
Values
Customer Service: As a family-owned business, we value the importance of treating our employees, customers,  partners like family. Our team is dedicated to listening to our customer's needs and providing personalized solutions.
Trust: We believe in building trust with our customers by providing honest, transparent, and reliable service. We are committed to being a trusted partner for all your electrical needs.
Quality: We take pride in our work and strive to deliver the highest level of quality in everything we do, from our craftsmanship to our customer service.
Integrity & Honesty: We believe in doing what's right, even when no one is watching. We always act with honesty, transparency, and fairness in all our dealings.
Timeliness: We understand that your time is valuable, so we make it a priority to arrive on time and complete our work efficiently.
Brand Promise
Turn up on time
Tidy up when finished
Be trustworthy in your home and business
Join With Us
Hall Electrical Services is passionate about connecting people and power. The company's values are grounded in honesty, leadership, professionalism & approachability. Our people are our greatest asset. We strive to achieve a workplace where people feel valued, respected and trusted. In return, we believe our customers will receive exceptional service.
If you want to work for a proactive and growing company in a fast paced and challenging environment we would like to hear from you. Please review current listings (or to be considered for future roles and opportunities) and submit your CV.
Email your CV: info@hallelectrical.co.nz